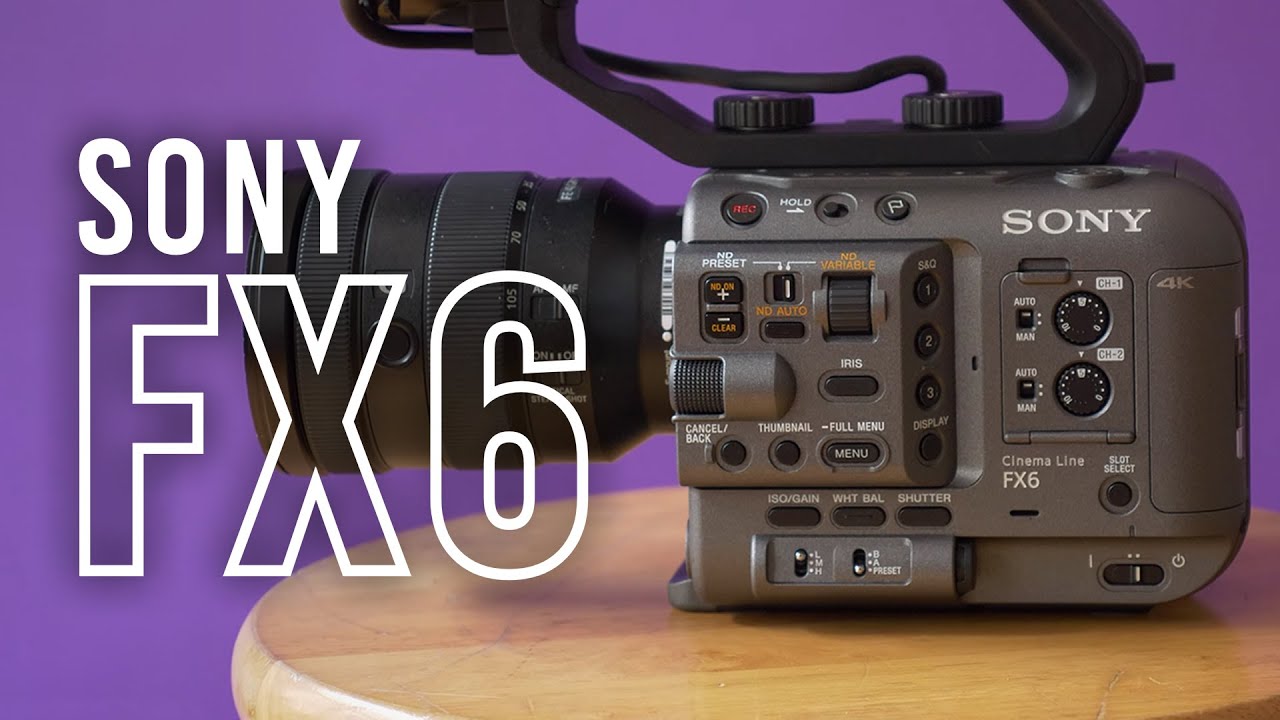 Sony FX6 Review: Cutting Edge Cinema Camera Every Filmmaker Needs
Sony FX6 Review: Unlock Cinematic Mastery & Harness the Sony FX6's Unrivaled Capabilities for Your Filmmaking Vision
Are you searching for an in-depth Sony FX6 review that covers the camera's performance, features, & more? Look no further! In this comprehensive review, we'll explore the ins & outs of this small & lightweight cinema camera, which has made a significant impact on the market. After using the Sony FX6 for three months, we're eager to share our experiences & insights to help you make an informed decision.
Form Factor & Build Quality
One of the most striking aspects of the Sony FX6 is its form factor. Despite its small size & light weight, this camera is built to withstand the rigors of professional filmmaking. When you hold the FX6 in your hands, you'll feel confident knowing you're working with a high-quality cinema camera.
Built-in ND Filter
A standout feature of the Sony FX6 is the built-in ND filter, which offers both variable & auto settings. This capability allows you to adjust the filter on the fly, & the camera will automatically adapt to changing lighting conditions. This is particularly helpful when shooting outdoors or in bright environments where you need to reduce the amount of light hitting your sensor. Unlike screw-on ND filters, having a built-in ND filter streamlines your workflow & enhances the camera's overall functionality.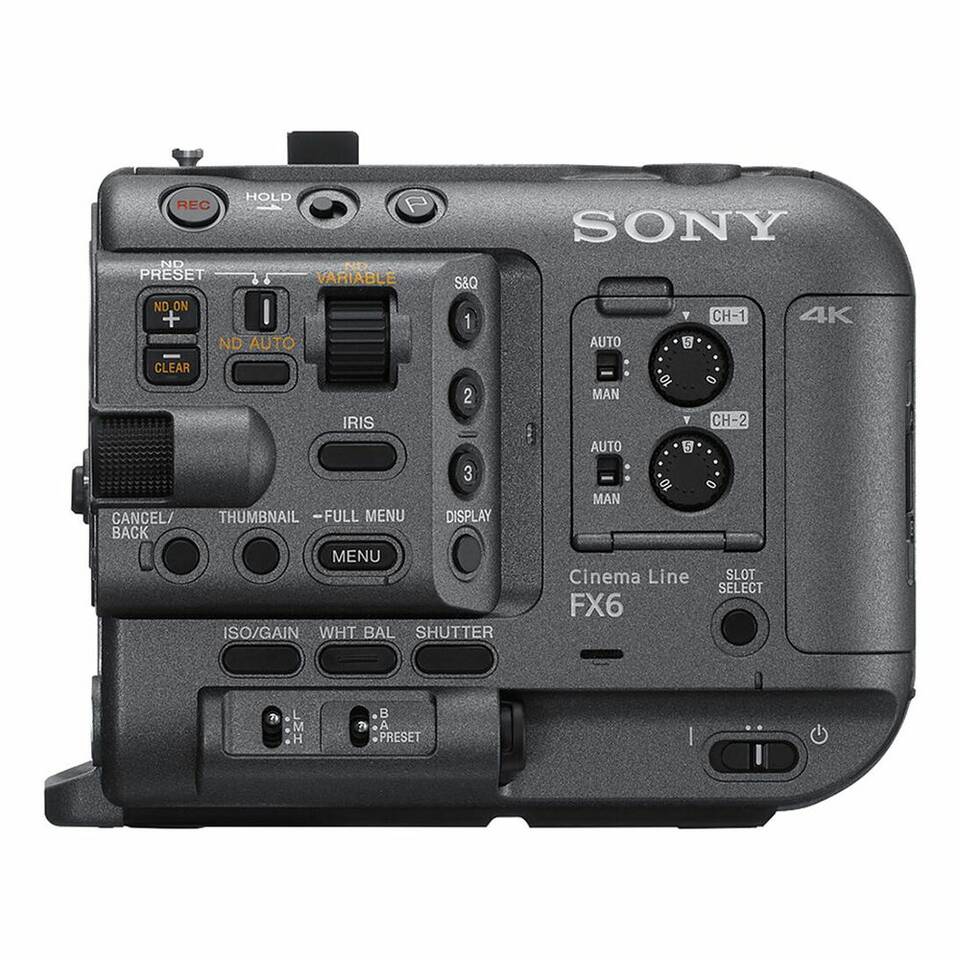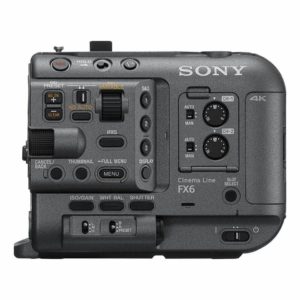 Dual Base ISO
The Sony FX6 boasts an impressive dual base ISO of 800 & 12,800, a significant improvement over the Sony A7 III, which we used for comparison. This feature allows you to capture stunning visuals in low-light environments without the need for an external light source. While it's always preferable to use external lighting when possible, the dual base ISO proves invaluable for documentary & run-and-gun shooting scenarios.
Professional Audio Inputs
Another fantastic addition to the Sony FX6 is the professional XLR inputs located on the side of the camera. These inputs enable you to connect XLR shotgun mics or receivers for wireless transmitters, eliminating the need for a separate audio recording device like a Zoom recorder. The XLR inputs simplify your audio recording process, allowing you to focus more on your creative vision.
Limitations & Workarounds
While the Sony FX6 is a remarkable camera, it's not without its shortcomings. In Cine EI mode, the camera is limited to only two ISO settings: 800 & 12,800. This limitation can be slightly inconvenient when you need an ISO value that falls between the two options. However, you can work around this issue by using the 12,800 ISO setting & applying an ND filter. It's worth noting that the Sony A7 III , A7S III, FX3 & the new ZV-E1 allow for more flexible ISO adjustments.
Another downside of the FX6 is the inability to record audio in 4K 120fps mode. You can only record 4K 120fps in S&Q motion (slow & quick), which is designed specifically for slow-motion capture. In comparison, the Sony A7S III can record audio with 4K 120fps, a feature that proves useful when you're unsure whether to use slow motion in your final edit.
Conclusion
In this Sony FX6 review, we've covered the camera's strengths & limitations, based on our three-month experience with the device. Overall, the Sony FX6 is an exceptional camera that's small, lightweight, & built to last. Its built-in ND filter, dual base ISO, & professional XLR inputs make it an ideal choice for a variety of shooting scenarios.
If you're in the market for a compact, feature-rich cinema camera that will elevate your cinematography game, the Sony FX6 is definitely worth considering. While it does come with a higher price tag, the camera's versatility &performance make it a worthwhile investment for filmmakers & content creators alike. Plus, by renting it out for projects, you'll find that the camera eventually pays for itself.
User Experience & Ergonomics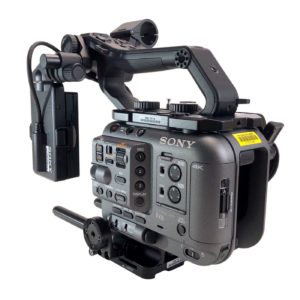 The Sony FX6 offers a user-friendly experience, with intuitive controls & an ergonomic design that make it easy to operate during long shoots. The camera's compact size & light weight enable you to maneuver effortlessly, whether you're filming in tight spaces or need to be mobile during events.
Color Science & Image Quality
One of the most critical aspects of any camera is the quality of the images it produces. The Sony FX6 does not disappoint, thanks to its refined color science & outstanding image quality. The camera delivers natural skin tones & vibrant colors, ensuring your footage looks professional & cinematic.
Moreover, the FX6's 10-bit 4:2:2 color sampling ensures a high level of detail & color accuracy, allowing for greater flexibility in post-production. This feature makes it easier for you to color grade your footage & achieve the precise look you desire.
Battery Life & Power Options
Battery life is always a concern for filmmakers on the go, & the Sony FX6 performs admirably in this regard. The camera uses Sony BP-U series batteries, which provide long-lasting power for extended shoots. Additionally, you can invest in higher-capacity batteries if you need even more juice during your projects.
For studio setups or extended shooting sessions, the FX6 also supports continuous power through its DC input, so you never have to worry about running out of battery mid-scene.
Expandability & Accessories
The Sony FX6 is designed with expandability in mind, offering numerous attachment points for accessories such as monitors, microphones, & external recorders. The camera's compatibility with a wide range of Sony accessories, as well as third-party options, ensures that you can customize your rig to meet your unique shooting requirements.
Whether you're looking to invest in a new cinema camera or upgrade from an existing model, the Sony FX6 is a top contender in the market. Its combination of high-quality image capture, professional audio inputs, & an array of features tailored to filmmakers make it a versatile & reliable choice for your next project.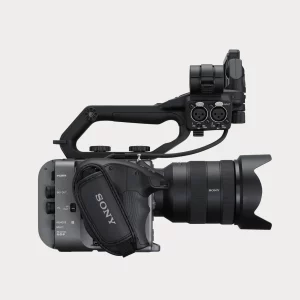 In conclusion, our Sony FX6 review highlights the camera's impressive performance & features, which make it an excellent choice for professional & aspiring filmmakers alike. Its compact size, dual base ISO, built-in ND filter, & professional audio inputs are just a few of the standout qualities that set the FX6 apart from its competitors.
While it has some limitations, the camera's strengths far outweigh its drawbacks, earning it a well-deserved rating of 9 out of 10.
At SHMONG, we understand the importance of using the best equipment to deliver exceptional results. That's why we're proud to use the Sony FX6, among other top-tier gear, in our videography services. Our team of experienced professionals is dedicated to producing stunning videos for our clients, capturing their stories with the utmost precision &creativity.
When you choose to work with SHMONG, you're not only investing in the expertise of our talented team, but also the cutting-edge technology, like the Sony FX6, that we use to bring your vision to life. Our commitment to excellence ensures that every project we undertake is executed with attention to detail, resulting in captivating visuals that leave a lasting impression on your audience.
If you're ready to experience the difference that SHMONG's videography services can make for your project, we invite you to get in touch with us today. Simply fill out the contact form below, & a member of our team will be delighted to discuss your needs & how our skills, combined with the power of the Sony FX6, can help you achieve your creative goals.
We look forward to the opportunity to work with you & demonstrate firsthand the exceptional quality that SHMONG's videography services, powered by the Sony FX6, can deliver.