LOOKING FOR PROFESSIONAL VIDEOGRAPHERS IN NY?
Are you ready to boost your digital content strategy and create unforgettable experiences
for your audience with professional videography? SHMONG TV is here to help.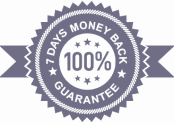 100% MONEY BACK GUARANTEE
Over the 15 years of working with some great companies we've refined our process to make it as easy and as low risk as possible to start. Part of this is being able to offer a 100% deposit guarantee if we are at fault for any issues.
From start to finish, I had a quick and seamless experience working with Jerry at ShmongTV. We discussed my project and goals I had for my video series and he was able to bring it to life while adding a creative flair. Would definitely use again, and highly recommend!
Look no further! These guys are hands down the best at capturing all the right moments! You don't need to worry about a thing when you book with them. Just tell them the vision and it will get executed. And if you are someone like me who needs extra help visioning the vision, they got you on that too! Lol Content is king and Shmong knows how to serve it to you! Thanks guys! I'm sending any and everyone to you!
I am beyond pleased with the professionalism, timeliness, and quality of their work! I wish I would have discovered them sooner for past projects. My videos and pics are amazing! I give my highest recommendation. Thanks so much for an awesome experience 🙂.
Jerry is the man ! So outgoing and knowledgeable! The quality of his work never fails! 🙌🏽
Great quality! The team is professional and efficient. They're super creative and fun to work with. I look forward to using Shmong again.
SHMONG has done the best work for me. They made sure my bday video was done correctly. I love SHMONG!
Shmong's videography is top notch! The quality of every video is always amazing. It's so unique and eye-catching. I highly recommend using them for your events!
Shmong's videography is artistic, lively, vivacious and energetic.
These guys are great
Made some of the best work I've ever seen! Definitely would recommend
"SHMONG captures the best shots and creates the best videos"
"Words cannot express how grateful I am. SHMONG captures the best shots and creates the best videos."

"Make them critical to my content team"
"SHMONG has been holding CDE down since 2016. The quality, turnaround time and willingness to rework products to my liking make them critical to my content team. I'd highly recommend using them if you're in the business of capturing lit experiences"

"Every video has exceeded our expectations"
I'm so impressed with the creativity, customer service and timeliness of the work from SHMONG! From the transitions, content captured, and music selection, every video has exceeded our expectations. Forever our go to videographer! Truly the best shooters in game.

15+ Years of Professional Experience
SHMONG TV has specialized in professional digital content creation for companies & big corporate brands for many years. Our team of Videographers & editors will not stop working until you are ecstatic with the end result.
The SHMONG TV team is a professional team of NYC Videographers that have many years of experience in production, videography, wedding videography, video editing & photography. There is no project the team can't handle.