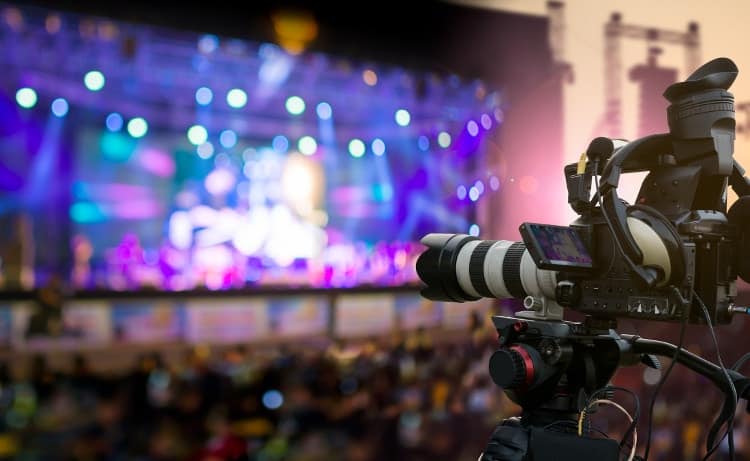 Event Videography NYC: Elevate Your Corporate Event with Stunning Videos
Corporate events are an essential aspect of any successful business, and capturing these events through professional event videography can significantly enhance their impact. In this blog post, we'll discuss how event videography in NYC can elevate your corporate events and provide lasting benefits for your company.
Showcase Your Brand and Values
High-quality event videography can effectively showcase your brand & its core values. By capturing keynote speeches, presentations, & networking opportunities, a skilled videographer can create a captivating video that highlights your company's vision & commitment to excellence.
Create Engaging Marketing Content
Corporate event videos can be used as engaging marketing content to promote your brand and attract potential clients. By sharing your event videos on social media, your company website, & other marketing channels, you can showcase your industry expertise & establish your brand as a thought leader.
Boost Employee Morale and Engagement
Sharing event videos with your employees can help boost morale & foster a sense of unity and pride in the company. By giving your team members the opportunity to relive memorable moments & share their experiences, event videography can contribute to a positive company culture.
Archive Company Milestones
Event videography allows you to create a visual archive of your company's milestones & achievements. This can be invaluable for reflecting on your company's growth and development, as well as serving as a source of inspiration for future endeavors.
Enhance Future Events
By reviewing footage and edited videos from previous events, you can identify areas for improvement & make informed decisions about future event planning. A professionally filmed event video can provide valuable insights into what works well & what could be enhanced, ensuring that each event is better than the last. You will learn from past mistakes with a professionally made event video.
What to Look for in an Event Videographer
Experience and Expertise:
Choose a videographer with a proven track record in corporate event videography, as this requires specific skills and technical expertise.
High-Quality Equipment:
Ensure the videographer uses professional-grade cameras, lighting, and audio equipment to capture your event in the best possible quality.
Adaptability:
Corporate events can be unpredictable, so it's crucial to select a videographer who can adapt to changing circumstances and work efficiently under pressure.
Professionalism:
Look for a videographer who demonstrates professionalism, punctuality, and excellent communication skills.
Investing in event videography for your corporate events can elevate their impact, showcase your brand, and provide lasting benefits for your company. By partnering with a skilled event videographer in NYC like SHMONG.tv, you can ensure your corporate events are captured beautifully and leave a lasting impression on your audience. Reach out to SHMONG.tv to find out how they can help you with your videography needs and projects.